Yesterday was also race day.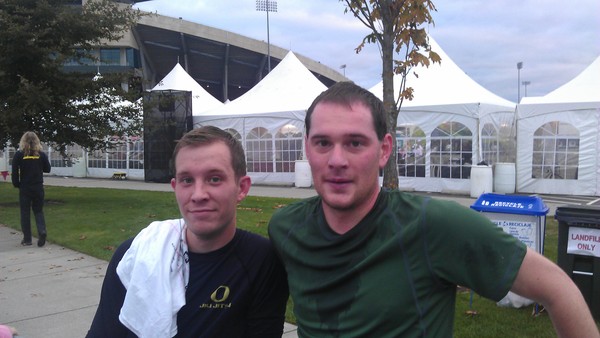 Yesterday I did my second race for the cure this year. This time in Eugene. Kala was unable to join us for this but Andrew ran it with me. I finished 75 of overall and Andrew finished 76 overall (overall being 381 timed runners). We had fun, got some free snacks before we went back to our respective homes and likely went back to sleep for a while as we were both up plenty early.
I'm hoping to keep up with the racing thing and do a few per year. Though I may wait until spring to do an actual race again as I really don't like the cold, while winter isn't upon us just yet it will be with in a few short weeks. I'm also hoping to have a few friends like Andrew, Kala and anyone I know who else willing to come along too.

Posted by Ben at October 24, 2011 12:15 PM